A hair tattoo, or scalp micropigmentation is a form of tattoo that gives the illusion of a close buzz cut hair style on a bald head.
The procedure can also be used to conceal the scars from hair transplantation or to make thinning hair seem thicker. In contrast to other tattoos, the procedure does not penetrate as deeply, and the inks used are less prone to colour change over time.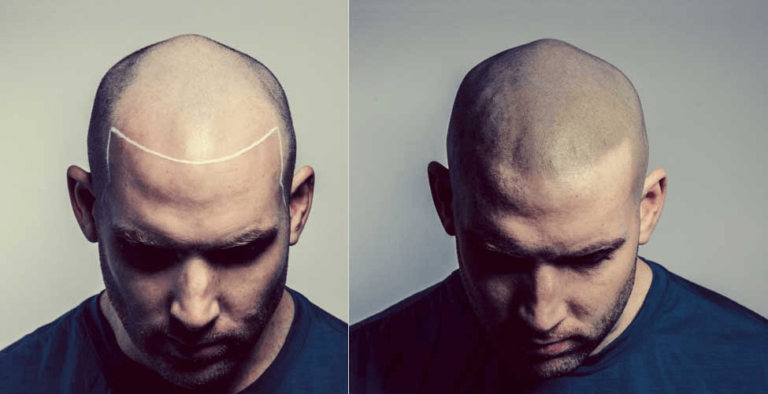 Conditions where Scalp Micropigmentation is useful:
In hair transplantation, SMP is combined to achieve more natural density.
Done to conceal the donor scars in case of FUT strip method.
In females, where donor supply is inadequate one can give good camouflaging.
In case of alopecia areata of any type.
For eyebrows.
Advantages of Scalp Micropigmentation:
It can be done for both sexes.
It is a painless procedure with guaranteed results done under local anesthesia.
Done under local anesthesia.
Procedure done on outpatient basis.
It can be combined with FUT and FUE at 2 months interval.
Recommended in patients with Norwood 2-7, in who there is a shortage of donor hair.
These numbers speak for themselves!
Hair Restoration Patients