Nanet Murrphy
Client 2018
My boyfriend's hair is now good 🙂 Its been a year when he undergo hair transplant and hopes Nuhart still remember us. Thanks Nuhart Philippines specially to Doctor Romeo Bato and to Miss Kath.

Myrna Sydney
Client 2018
They offer lots of service. They also can do eyebrow for women and even hair transplant repair. The doctor is professional and the staffs are accommodating. Money worth

Señorita Vashti
Client 2018
Recommended hair restoration clinic!

Angela Angeles
Client 2018
Thank you very much Doctor Bato and Nuhart team. kudos!

Ethan Alexander
Client 2018
5 star for this clinic. Dr. Romeo V. Bato and his team are very professional and better than any hair doctor in Manila.

Terrence Jose Montanes
Client 2018
Great clinic.. Very accommodating personnel.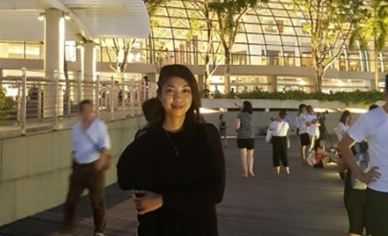 Joanne Jebulan
Client 2019
I'm very pleased and grateful to Dr. Romeo Bato and to his daughter Dra. Charmagne. To their accomodating staffs Ms. Kath Guerero, Gab Pauline, Mai Gallo and all the medical staffs who helped me with the hair transplant restoration. I could not contain my happiness and the life changing event that brought back my confidence and let me pursue my dream to work abroad. I was 6 years old when I had accident that cause burnt and a huge scar on my scalp. I had to wear wig to cover the huge bald areas while playing and attending schools. More than 20 years of wearing wigs made me unhappy and inferior in my youth... and eventually leads to loss of confidence. I want to dress up and try different looks and styles, however, it's always impossible as I can only wear wig or cap in everyday of my life. Its been my dream to restore my hair and bring back my confidence and the normal life that I never had experience when I was still young. I prayed so hard to God that I will have a chance to restore my hair. I prayed so hard that I would be able to afford the surgery in the future, and finally God answered my prayers after 20 years of waiting and praying. Indeed, nothing is impossible to God. I underwent 3 hair transplant surgery and never regretted my decisions because I was very satisfied with the service provided by NU Hart. They gave me new hope in life, and made me more confident. I'm looking forward to the final session called micro pigmentation. I highly recommend NU Hart services as I'm a proof that they do not only specialize in hair loss but also in hair transplant surgery for people with burnt and huge scar in their scalp.

Joshua Harris
Client 2019
Dr. Bato repaired my FUT hair transplant surgery from other "Hair Transplant Clinic" in Makati 2 years ago. Yes, I've been transplanting others (I will not say what clinic it is) but it's not as good as it's obviously my backbone. Dr. The doctor has made another doctor from another hair transplant clinic. I'm thankful for both Doctor but I'm much more grateful to Doctor Bato since 100% to solve my problem in my tahi. (Original) Dr. Bato repaired my FUT hair transplant surgery from other "Hair Transplant Clinic" jan din sa Makati 2 years ago. Yes, nagpa transplant na ako sa iba (hindi ko na sasabihin kung anong clinic yon) pero hndi ganun kaganda dahil halata ung tahi ko sa likod. Inayos ni Dr. Bato ung pagkagawa sakin ng ibang doctor from other hair transplant clinic. Nagpapasalamat ako for both Doctor pero mas Malaki ang pasasalamat ko kay Doctor Bato since 100% na solve ung problem ko sa tahi ko.

Philip Bernal
Client 2019
I had my hair transplant last 2019 at NuHart Makati because I suffered from androgynous alopecia and so far the result was and is amazing. Worth the price, so to speak. I highly recommend NuHart for their excellent service, friendly & accommodating doctors and staffs and most importantly the assurance of the entire operation to be safe and very effective . Thank you NuHart! for the life changing experience .Continue your Passion in bringing back people's confidence! look at the results now What you see is what you get! See you soon!

Gayla Shane Daly
Client 2019
After many years of research and procrastination...I finally found the one and only hair replacement centre that I 100% could trust. After reading testimonies from clients (even high profile clients ) I made the first step and contacted NU/HART. I made the trip to the Philippines and Met Dr. Bato and his friendly staff....the rest is history and now I can finally have the confidence that I lost in the past. Thank you Dr.Bato and your wonderful staff.....God bless you all. S.D. Australia.

F. Amalik III Espinosa
Client 2019
Nu/Hart Hair Restoration Philippines has been known in Aesthetic Surgery circles to provide top-notch hair transplant results. I have known other Cosmetic Surgeons, as myself, to have sought a consult with Dr. Romeo Bato, and have gotten excellent results from a relatively painless procedure (Hairline-lowering / Heart-shaped Hairline Procedure). They have the most accommodating staff, top-of-the-line facilities, and varied experience in the art and science of Hair Restoration Techniques.

Warren Toreno Deligro
Client 2020
Before the procedure, I researched about Hair Transplant to condition myself and searched for the best Hair Transplant Clinic. 2 Clinics came out with great reviews, one of them was Nu/Hart. I booked these 2 Clinics for assessment. I chose Nu/Hart as they offered many grafts at a reasonable price. Dr. Charmagne assessed me to have 1,500 to address my receding hairline. I underwent FUE last June, and now I am almost in my 4th Month, and the result is evident. I am looking forward to seeing the full result as the months go by.

Gian Herana
Client 2020
Natural hair transplant with positive result and im very much happy to be the one with NuHart client.... 😊😊😊

Christian Carlos
Client 2020
I love the result, I want to come back again.❤️❤️❤️

Enrico Donghil
Client 2020
Thank you Lord God for the gift of love and protection! I feel safe now reaching the 10th day recovery. My gratitude as well to NU/HART Medical Team especially to Dr. Michael Luke Salinas for the help. #thinkpositive Life is indeed a journey... #SafetyFirst #StayAtHomeStaySafe

Jeffrey Acuesta
Client 2020
Madami ang nagugulat at nagtatanong ano daw ba ang ginawa ko at tumubo at kumapal ang buhok ko. Ngayon, nasabayan ko na ang anak ko sa Hairstyle thanks to NuHart!

Ryan Bato
Client 2020
My overdue plan and what I have been wanting to achieve before this year ends. Never go wrong with the decision of putting my trust to best and experienced hair transplant surgeons in the Philippines. Im so amazed with my 3weeks result!😍Looking forward on my 6th month!😍Thank you! NuHart Hair Restoration Philippines

Gerome L.
Client 2020
After 6months of my HAIR TRANSPLANT thank you so much po super satisfied po ako. Thank you po kay Ms.Bato at kay sir nakalimutan ko po name ni sir nakasama nya na gumawa neto sobrang galing po nyo. More powers po kung magpapahair transplant ulet ako 101% sa inyo parin po ako magpapagawa. Laki ng pinagbago po sobra sulit po yung binayad at yung panahon na dumating hinintay ko po at nakaka boost po ng confidence Thank you Nuhart Family 😍

Vince B.
Client 2021
Thank you NU/HART Team! I am into commercial modeling now, it massively gave me the confidence i needed tbh. Regards po ky Doc & Stay Safe po sa lahat! 😍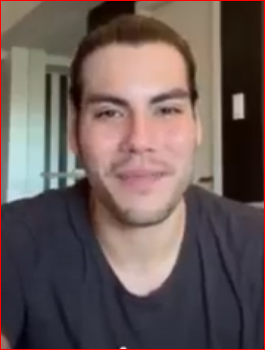 Christian Standhardinger
Client 2022
I started seeing that my hair is not as healthy anymore and it doesn't look good but I went to NU/HART clinic. The doctors advise me perfectly everything that they told me to do. I did and I got great results.
Arvin Cabases
Client 2022
Good service! Doc and other staffs are truly amazing and accommodating. Di ko kayo makakalimutan Nuhart Family 🙏
Darwin Mediavillo
Client 2022
Amazing result 2 weeks pa lang makikita muna. thank you po sa lahat ng staff 😊
Concerned About Your Hair Loss Troubles?
These numbers speak for themselves!
Hair Restoration Patients