NUHART HAIR RESTORATION PHILIPPINES– YOUR MOST TRUSTED CLINIC FOR PRP TREATMENT IN THE PHILIPPINES
Nuhart offer non-surgical options for men and women suffering from androgenetic alopecia by injecting platelet rich plasma (PRP) into the thinning areas of the scalp.  
Here's what you need to know about PRP Treatment….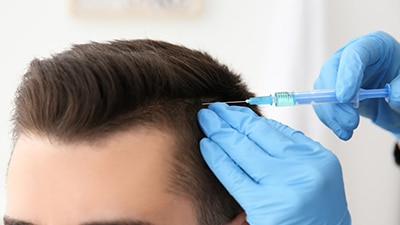 PRP is short for platelet-rich plasma. Platelets are known to promote growth that can help stimulate regrowth of healthy and strong hair. PRP treatment is used widely in several medical conditions and it is commonly  use in the treatment of hair loss.
The procedure is relatively simple, quick and only takes about 30 minutes of your time. It's a three-step medical treatment in which a person's blood is drawn, processed, and then injected directly into the thinning areas of the scalp.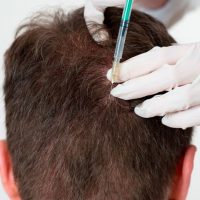 Who Is a Good Candidate for the Treatment?
Anyone experiencing hair loss is essentially a good candidate for PRP treatment, but those with early hair loss tend to respond best. PRP is best used for male and female pattern hair loss or androgenic alopecia. The treatment is also effective when combined with hair transplant surgery.
Does the Hair Look Natural?
Yes, people receiving this treatment are growing their own hair naturally. It looks healthier and reacts naturally compare to the hair that they had before hair loss occurred. They can practice all normal activities such as combing, shampooing, or swimming without any special care.
For best hair results, consistency is the key. PRP Treatments are typically performed once a month for the first three to four months then every three to six months thereafter, depending on their response and results. By following this protocol, anticipated results can first be seen within two to three months.
Concerned About Your Hair Loss Troubles?
These numbers speak for themselves!
Hair Restoration Patients